SPECIAL EDUCATIONAL
AND RESEARCH PROGRAMS
Career Planning Support
Of course, finding a job after you graduate is important. To support your career choice, Utsunomiya University has established the Center for Career Education and Services. Six full-time professional staff members are there to help you effectively plan your four years at the university so that you can find work in the field of your choice. In addition, four career counselors are available to give you advice. Due to this support and our students' efforts, the Utsunomiya University graduate employment rate is as follows:
Did you know that Utsunomiya University ranks at the top of national universities in terms of percentage of graduates finding work?
In terms of students finding employment after graduation: In liberal arts, Utsunomiya University ranks Number 2 in Japan (Hitotsubashi University is first) and in the field of science, Utsunomiya University ranks first!
Kanto
Liberal Arts
Ranking
University
Faculty
% Employed
Rankings 1-3 were Private Universities
4 Public
Hitotsubashi
Commerce and Management
93.7
5 Private
Japan College of Social Work
Social Welfare
93.6
6 Public
Hitotsubashi
Social Sciences
92.4
7 Public
Utsunomiya
Education
92.2
7 Public
Tokyo
Education
92.2
Science
Rankings 1-19 were Private and Public Universities, Faculties of Health and Pharmacy
20 Public
Utsunomiya
Agriculture
92.6
21 Private
Saitama Medical Uni.
Health&Medical Care
92.1
21 Private
Keio
Pharmacy
92.1
23 Private
Aoyama Gakuin
Science and Engineering
91.6
24 Private
Int. Uni of Health and Welfare
Pharmaceutical Sciences
91.3
Source:TOYO KEIZAI ONLINE,saishinban" Daigaku-Shushokuritsu-Ranking Best 100",Feb.18th,2013
Did you know that when it comes to finding work in the field of education, Utsunomiya University graduates are closing in on first place?
Of course, most find work here in Tochigi Prefecture, but graduates also find positions in many other prefectures in Japan.
A World Leader in Technology Research
Did you know that Utsunomiya University ranks first in Japan and is competing for the top spot in the world in many fields of technology? The research being conducted here is simply amazing! Let's look at just two examples of world class research.
Optics research at Utsunomiya University is the world's top runner.
Professor Toyohiko Yatagai is the president of the International Society for Optics and Photonics and is recognized as a world leader in Optics research. Optics technology is used in a variety of ways including: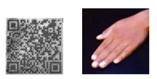 memory of fingernails and teeth make cards unnecessay!
The Best 5 Japanese authors cites worldwide for their work in Optics research
Researcher
Location
Number of
Citations
Article
M.Takada
Utsunomiya University
2353
JOSA, Vol. 72.Issue 1
N.Yugami
Utsunomiya University
413
Physical review letters,74
H.Misawa
The University of Tokushima
308
Optics Letters, Vol.26,
M.MushA
The University of Electro-Communication
263
Physical review letters,86
O.Matoda
The University of Tokyo
257
Optics Letters, Vol.24,
"Only One" Weed Science Center
Dr.Yoneyama has discovered a novel class of plant hormones!
Dr.Yoneyama was presented with the Thomson Reuters Research Front Award which goes to leading scientists for their contributions to global research in emerging research areas. This field of research is expected to develop rapidly.